Countdown Timer: Count to Days
For iPhone, iPad, Apple Watch, Apple TV, Web
Always Look Forward to What Really Matters
Countdown Timer: Count to Days is a beautifull ios countdown app that will help you keep track of important events in your life.
shows you how many days and time until an event, also for past events it shows you the time since the event.
There are many beautiful ways to use the app's time counter and these ways make this app one of the best apps to remember your important events. Take a look at some of the app's features.
Countdown Personalization
Countdown Timer: Count to Days provides many ways to customize the event's page to fully express the uniqueness of each event.
This includes event photo that you can choose from built-in wallpapers list of from your own gallery. Also different count down styles that can be changed with on tap and also with different fonts. We always try to add more ways to personalize your events.
Supports Many Platforms
Countdown Timer: Count to Days support iOS (iPhone & iPad), Apple Watch, Apple TV and is also available on the web as a minimalistic version that you can see here:
Countdown Timer: Count to Days Minimalistic Web Version
Categories, Sorting & History
The countdown app fully supports spliting your events into categories.
Sorting events is also available by End Date, Name or Creation Date
Today Widget
One of the best parts of the app is it's widget. It shows you the countdown of a preferred event when ever you want on your notifications screen.
The widget itself is beautiful and it uses the design that you chose for your personalized event. Here are some examples: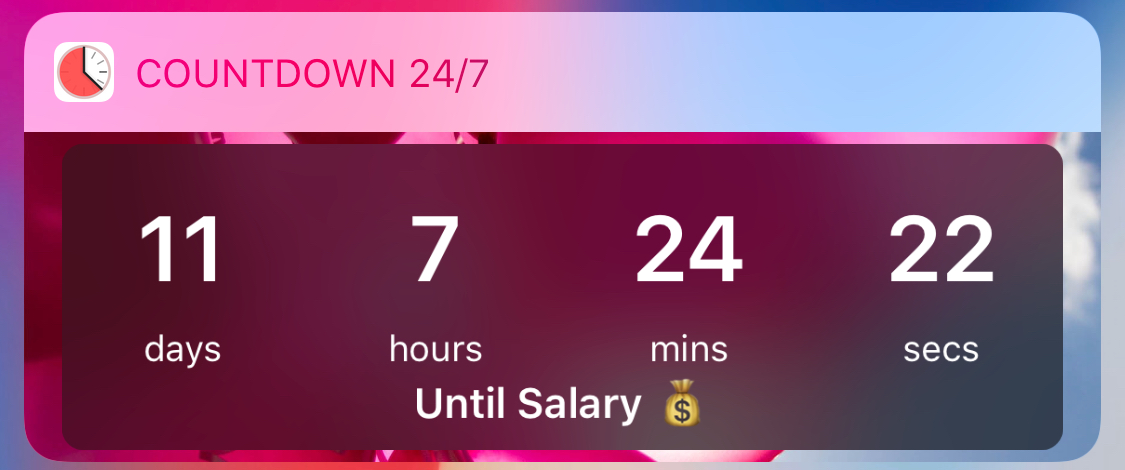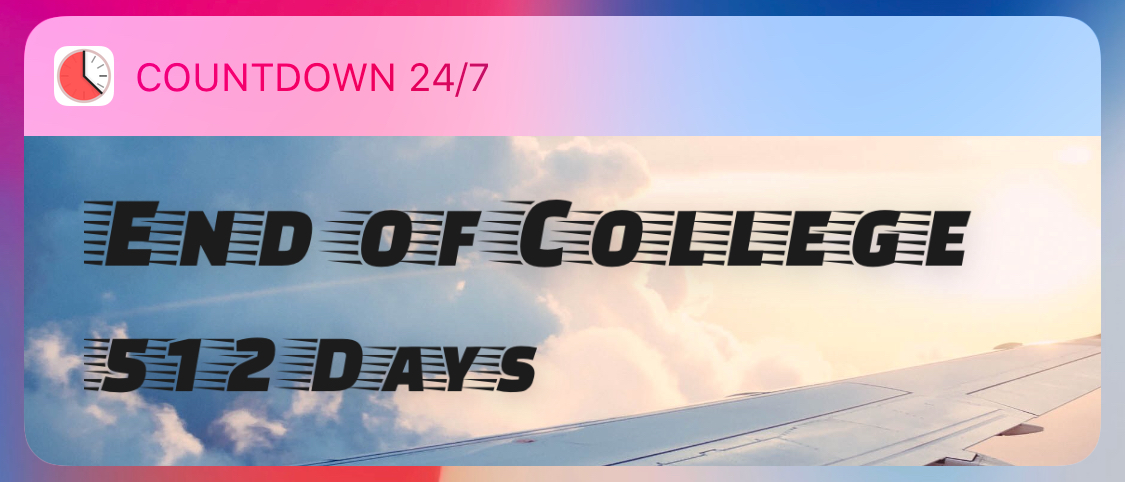 Download Link