Phone Cleaner for iPhone, iPad
Clean Phone Storage
Phone Cleaner for iPhone, iPad is one of the most advanced yet easy to use phone cleaner app, it allows you to optimize your device's storage using different modules that I'll describe here.
Photos / Videos Cleaner
For cleaning media files such as photos and videos the app provides you several modes.
Sort Media by Size

This phone clean mode sorts the photos and video files by size from largest to smallest, allowing you to effectivly select the files you need to remove in order to free as much space as you can on your iPhone, iPad device.

Find Similar / Duplicated Photos

I know that probably all of you has duplicated content or similar photos on your device's storage, whether it is because multiple people sent you the same photo or because you took many similar photos using the camera. This mode will find them all, group them and will sort the groups by size. Smart and effective phone cleaning.

Filter Media

Use multiple filter options to find the exact photos and videos you wish the clean from the storage. This is a mode that gives the phone cleaner a great flexibility for cleaning specific photos from the device.
The program deserves to be at the forefront of the main screen.
Contacts Cleaning
Starting from version 1.3, Phone Cleaner started supporting Contacts Cleaning. Expanding and diversify its phone cleaning options.
The mode provides 2 main abilities to clean contacts and organizing them. The first one is the Merge Duplicated Contacts feature, you will see all the contacts that has multiple occurrences in your phone's address book and you'll have the ability to merge them fast. The seconds contact cleaning ability is the empty contacts finder, it will list you all the empty contacts in your phone and you'll be able to swipe to remove them. Easy.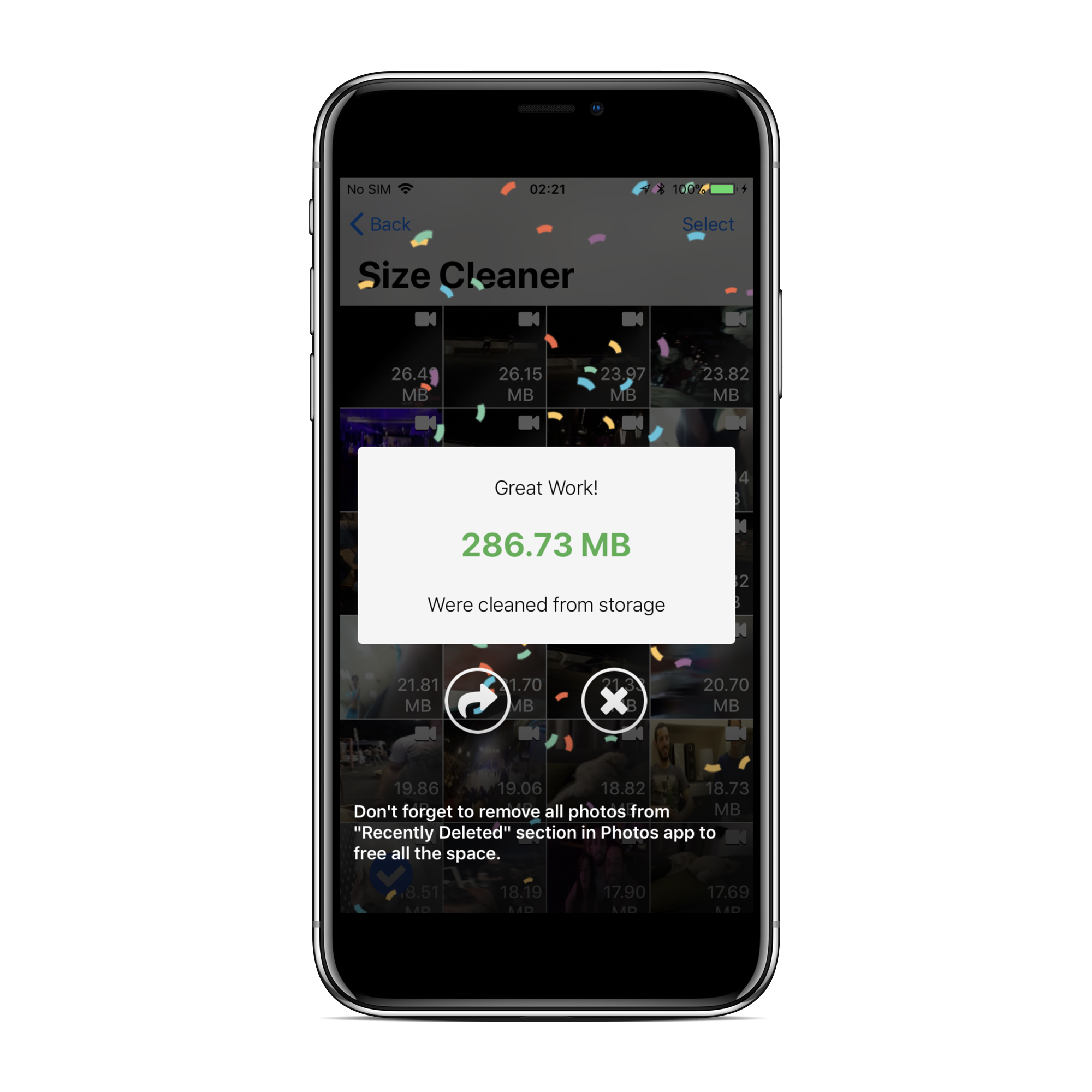 Ad Blocker for Web Cleaning
For those who want to clean the websites from ads in the Safari web browser, they can use this mode easily. This mode is available only on the Full Version.
Download Link